Hello, and Welcome to the Dark Side of the Force. This is a Star Wars Roleplay that takes place ten years after the events in Revenge of the Sith. So take a look around and join in for the fight of good vs evil. This is a AU Star Wars Roleplay Forum. The Past is the same, but the Future is how you make it. So who will you stand by..... The Empire?, The Rebels? The CIS? Or another?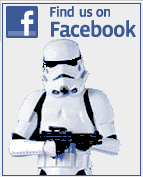 Facebook Page




<! -- ***NOTE*** Place any extra added side tables above this line // -->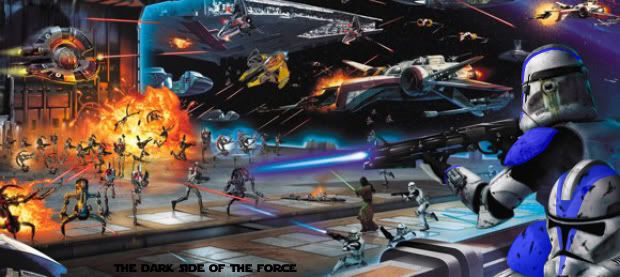 The Dark Side of the Force :: Home

Forum Name
Topics
Posts
Last Post

Forum Basics

Must Reads
Site rules will be located here with more.

Moderator: Lord Vader
2
8
on Jun 23, 2011, 10:28pm
by kahn
in Forum and Roleplay Rules
Announcements
Announcements will be located here.

Moderator: Lord Vader
13
76
on Jun 24, 2011, 1:02am
by kahn
in Forum revision (just a...
Support
If you're having an issue with the forum, please post here so our Admins can help.

2
15
on May 18, 2011, 11:23pm
by X-RuNsWiThSaFeTyScIsSoRs-X
in A question.
Feedback & Suggestions (1 sub-board)


16
83
on Apr 5, 2011, 8:13pm
by Qymaen
in Haz, suggestion, mayha...

Star Wars

Star Wars News
Come here to chat about Star Wars.

10
31
on May 4, 2011, 10:03am
by Lord Vader
in Blu-Ray Updates
The Clone Wars (3 sub-boards)
Come here to chat about the Clone Wars TV Show.
Sub-Boards: Season 1 Episodes, Season 2 Episodes, Season 3 Episodes

51
98
Yesterday at 12:48am
by esemka
in Release Cash Frozen Pe...
Movies (6 sub-boards)
Sub-Boards: Episode I, Episode II, Episode III, Episode IV, Episode V, Episode VI

16
89
on Jan 23, 2011, 12:30am
by Lord Vader
in Palpatine
Books


7
32
on May 11, 2011, 6:23pm
by X-RuNsWiThSaFeTyScIsSoRs-X
in Whats your favorite SW...
Games


14
63
on Mar 14, 2011, 12:31am
by Lord Vader
in Favorite Star Wars Game?
Collecting


4
26
on Mar 7, 2011, 7:14pm
by Lord Vader
in Attack of the Clones V...
Costuming


6
30
on Feb 7, 2011, 12:21am
by Lord Vader
in Finally getting starte...
Anything Star Wars (1 sub-board)
Come here to Chat about anything to Fanfilms, pictures, Drawings, ect.
Sub-Board: Star Wars Weekends

28
71
on May 21, 2011, 8:40pm
by Lord Vader
in Star Wars Weekends 2011
Fanfilms (1 sub-board)
Come here to watch awesome Fanfilms.
Sub-Board: Star Wars Dances

33
51
on Mar 1, 2011, 1:14am
by Lord Vader
in Some C3 video
Fan Fiction
Have any stories you have wrote up? then post them here.

3
9
on Jul 14, 2011, 10:54pm
by jediknightahsoka
in Inside Anakin's Dark Path
Trivia
Lets test your massive skills.

6
240
on Feb 22, 2011, 4:46pm
by Lord Vader
in Who Said It?

Characters

Character Application and Information (2 sub-boards)
Information regarding characters and the application process.
Sub-Board: Accepted Applications
Moderator: Lord Vader
41
91
on Dec 21, 2011, 5:27pm
by Warek Mychi
in Warek Mychi - Application
Character Profiles (9 sub-boards)
After going through the application process for a character members are encouraged to use the profile template here to add more information to their characters. Not currently required
Moderator: Lord Vader
62
83
on Dec 21, 2011, 5:30pm
by Warek Mychi
in Warek Mychi (Jedi Mast...
Roleplay Planing and Plotting (1 sub-board)
Come here to plan ahead or to plot your evil schemes, in the end we are all schemers of some sort.
Sub-Board: Plot Pages

36
175
on Aug 30, 2011, 7:33am
by kahn
in A RP for everyboody
Factions (10 sub-boards)
Listed here are all of the factions, most are open for membership, some are exlusive to a small group, others are purely invite only
Come here to sign up for a group, or create a group.
Sub-Boards: Galactic Empire, Imperial Vanguard, Alliance, Jedi, Sith, The Frozen Sigil Consortium, Bounty Hunter, Confederacy of Independent Systems, Mandalorians

23
47
on May 27, 2011, 5:15pm
by X-RuNsWiThSaFeTyScIsSoRs-X
in hello? is anyone here?

RP Events

The Great Galactic War (8 sub-boards)
RP Special Event.
Moderators: Rimaldo J. Lerak IV, Lord Vader
9
230
on Apr 28, 2011, 2:39pm
by X-RuNsWiThSaFeTyScIsSoRs-X
in Hmmm, who's next? (open)

RP Galaxy

Training
If you wish to have some training then please post here.

11
105
on Apr 7, 2011, 3:29am
by X-RuNsWiThSaFeTyScIsSoRs-X
in To Be A Bounty Hunter
Deep Core


1
1
on Aug 15, 2010, 3:07pm
by Lord Vader
in Planets
Core Worlds (4 sub-boards)


25
357
on Jun 23, 2011, 10:08am
by kotan Walker
in Knights meet (Open)
Colonies


2
11
on Aug 30, 2010, 3:42pm
by Galen Marek
in Assault on Devaron(Open)
Inner Rim Territories (1 sub-board)


5
42
on Jul 7, 2011, 5:12pm
by X-RuNsWiThSaFeTyScIsSoRs-X
in Clean and Simple [ent...
Expansion Region


3
25
on Dec 17, 2010, 4:58pm
by Ryn Valerian®
in Tarhassan, Ensign Ryn ...
Mid Rim (2 sub-boards)


13
107
on Jul 14, 2011, 3:20pm
by Cayden Siri/Ahsea Thrall
in Nothing Gets By (Ahsea...
Outer Rim Territories (8 sub-boards)


40
610
on Jul 22, 2011, 9:44pm
by Rez Solis
in Search For Power (Rez ...
Tingel Arm


1
4
on Mar 29, 2011, 11:41pm
by Stone
in Transmission.. (Belkad...
Wild Space (1 sub-board)


5
122
on Apr 16, 2011, 1:06am
by Garyn Fett
in Learning more of the F...
Unknown Regions


0
0
Space/On Board Cruiser Battles


2
44
on Feb 25, 2011, 11:40pm
by Commander Kane
in Nightmares and Dreamsc...
Past/Future RP (6 sub-boards)
Want to join in a event that took place in the past, or even the future then this is the place for you.
Moderator: Lord Vader
5
96
on Feb 25, 2011, 8:32pm
by Stone
in Back In The Day (Sev, ...

Off Topic

General Board (4 sub-boards)
You can talk about anything here.
Sub-Boards: Movies, Music, Sports Music Videos
Moderators: Lord Vader, Loray Munlate/Darth Fracta
48
230
on Apr 5, 2013, 11:00am
by reocee
in Specialized Services
Graphics (1 sub-board)


10
67
on Mar 7, 2011, 2:49pm
by Commander Sev
in Lightsaber Edit
Site Games

Moderator: Loray Munlate/Darth Fracta
17
799
Spam (1 sub-board)
Members Only
Administration was here.

Sub-Board: Spam RolePlay

15
145
Advertise (3 sub-boards)
Come here to post your sites
Sub-Board: Affiliate
Moderator: Lord Vader
368
381
on Aug 14, 2013, 5:03pm
by Anna
in Arrow on the Doorpost ...
Info Center
Forum Statistics

0 Members, 1 Guest. Most users online was 44, Mar 11, 2012, 2:34am


| | |
| --- | --- |
| Active Users In The Past 24 Hours | |

Video of the week.
All outsourced material (IE external news articles, link, quotes, etc) is of copyright to the original creator.
All material made on this forum (Avatars, signatures, fanfics, skins, etc) is of copyright to The Dark Side of the Force, and the contents respective creator(s).
Content may not be redistributed without permission of the respected creator.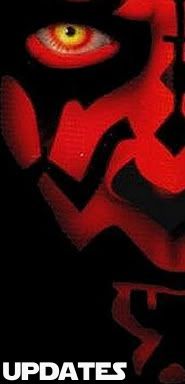 6-23-11: Kahn has gone through the forum and revised several areas Read more...

5-1-11: Updating Side Tables

4-5-11: Updating in progress.

1-30-11: Created Boards for the Past/Future RP.

1-26-11: Under Forum Basics, every board page has been updated with a picture of what the board is, that is located on the top. Also it has been done on The Clone Wars, Games, books, Fan-films in the Star Wars Section. More will be coming soon.

1-25-11: Many boards have been updated. now you can click the link on the home page under each board to view the sub-boards.

1-8-11: Due to the main Chat Box being down, Qymaen has added a back up chat section. You can find the chat under the"Members Only" section.

12-29-10: A new Thread has been created in the RP Rules and Info, for threads that needs to get a reply. Also you might have noticed the new small banner on the top of the site, and then the Video of the Month.

12-28-10: Awards, Faction Mentors have been added to the Side-tables.

12-15-10: Some house-cleaning has taken place. Read more...

12-13-10: The Chat Box is now members only.

11-25-10: A Spell check in now in the quick reply area. Also when you make a post, right above the Info center there is a new bar, that will have your post recent post made by you. it will only go up to ten. Let me now what us think.

11-25-10: Happy Thanksgiving

10-28-10: Check out the new Fan-film section. More videos will be posted every night.Click Here to Watch

10-28-10: The Affiliate section is up and running. Click Here to Affiliate

10-24-10: You can now choose personal posting preferences. Read more...

10-18-10: many things have been added to the site today. Images in the side tables, upgraded banner for Dark Side skin, 3 sub boards under General. Please leave feedback and tell use what you think.

10-11-10: Working on a New Advert, and new skin.

10-3-10: Today the new Chatbox is now located on the left side on the tables. This chatbox you will not have to press refresh. Its all Auto.
10-1-10:New to the site are the Double Side Tables, I will be working with them this weekend to get them done.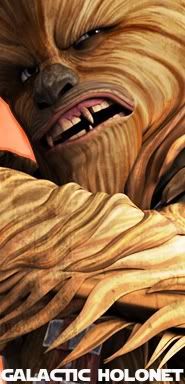 The Plot to overthrow Vader is over, Vader is dead. But a new face of evil has been revealed. Cyborg Maul has Taken over the Galactic Empire. Loray, who was in charge has bowed to him, and his teachings. Meanwhile The clone of Anakin Skywalker, is on the right path once again with the help of Ahsoka Tano. The Battle for Kashyyk has started, a Rebel attack force tries to overtake the Imperial base there, but they encounter both Maul and Loray.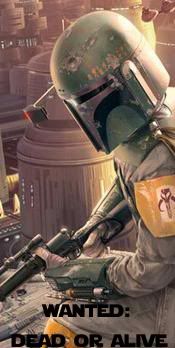 Coming Soon.


<! -- ***NOTE*** Place any extra added side tables above this line // -->